Hannover Park
is a neighbourhood of The
City of Vetriver
. It was the second neighbourhood to be founded, and the most populous at the the current time.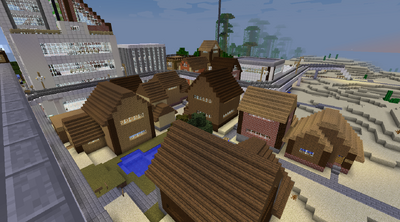 Hannover Park found itself being established shortly after the expansion of Vetriver to the otherside of the Route 10 Freeway, which began with the construction of the Avas Hotel & Convention Center, which the neighbourhood is located just south of. Hannover Park features a mix of mostly homes, and a few commercial.
Hannover Park features a park on its northernmost edge, Brimsley Park. Hannover Park also has the Vetriver Aquatic and Fitness Center, as well as Sector Express' Main hub. The Route 10 Freeway runs right through Hannover Park.