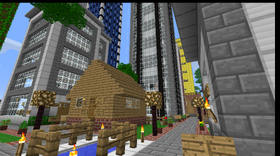 Downtown Centura is the central city of the City of Centura. It holds the city's business district as well as the oldest buildings in the known area.
Downtown/Central Centura is where Centura started. It was once a jungle infested location, which with clearing, became the location for the first buildings in Centura. The only remaining large jungle tree in Downtown Centura is known as Pennington Tree, which holds the first ever building in the known area. Homes were built in the area and more afterwards. As the city grew, this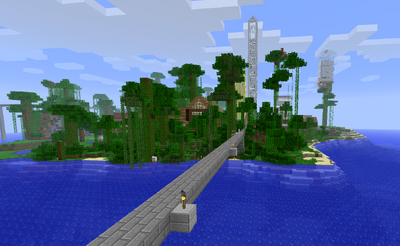 area grew into the downtown/CDB, and thus high-rise buildings being being built. The original Centura City Hall was a 5-story building on Samos St. This was Cenura's first high-rise. Later the Gold Tower was built, as a 7-story condominium tower. The original Centura City Hall building was later demolished and it its current location is the Centura Tower, a 20-story multipurpose skyscraper. 
Landscape
Edit
Downtown Centura is relatively flat now, its original landscape was covered with jungle trees and had some hills and dips. This was all removed when the area was cleared with TNT to make way for the village.