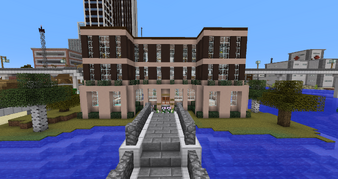 Avant Wirless is a mobile telephone service that offers service thoughout of most of the Reyida and Senja Districts. Founded early on, they have an established cellular network, and a large customer base.
Avant Wireless was founded by Darien Holmes out of a small office in downtown Centura, RYA and with two cellular towers both located in Downtown Centura.
Darien then with a customer base worked on expanding his cellular tower network thoughout of the Reyida District. Making sure wherever the person was, in town or out traveling between towns in the countryside they would have service.
Darien sold phones though a network of retail providers in the Centura area, as well as would take orders though the company's phone line. Darien then expanded by building a tower in the largely growing Village of Vetriver.
Once Vetriver reached a larger size Darien decided to move the company to Vetriver, and built a large three story office building on the river's side close to Downtown. At this time Avant decided to open it's first retail store in the Bay Plaza shopping.
This retail store idea was a major hit, and they opened another store in Downtown Centura, as well as opened a store withing the company's HQ building.
The company is the largest mobile telephone provider in terms of customers and it's coverage network.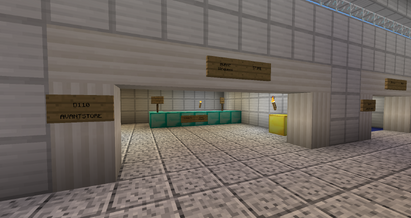 Avant Wireless offers 4 different plans:
Everything (Unlimited Talk, Text, Data)......45c/mo
Basic (Unlimited Talk, Text)........25c/mo
Talk (Unlimited Talk)..............10c/mo
Data (Unlimited Data)...........27c/mo
Store Locations
Edit
Avant Wireless HQ and Store
761 Wilde Dr
Vetriver, SJA 7AS05
Hannover Park
768 Goldwinn St STE 200
Vetriver, SJA 7AS05
Lake Park - Vetriver Grand Mall
790 Grand Mall Ave STE D110
Vetriver, SJA 7AS06
Centura
7764 Chenta St
Centura, RYA 7AR01
Adrian
4403 Main St STE 101
Adrian, RYA 7AR04
Addison
5508 Baycrest Cir STE 100
Addison, RYA 7AR03
Helvalon
8979 Route 2
Helvalon, RYA 7AR02
Aberdeen
506 Route 14
Aberdeen, SJA 7AS06
Commack
953 Freemont Ave STE A
Commack, SJA 7AS03
Larson
212 S Century Ave
Larsen, SJA 7AS06
Allenton
101 N Main St
Allenton, SJA 7AS09